Our PhD program will prepare you with the latest theory, computational tools, and research methods for a career of discovery in academia or industry. You will learn to innovate in a wide range of domains, such as artificial intelligence, high-tech, healthcare, energy, finance, consulting, data science, management, robotics, logistics, and human factors.
MS & PhD Admissions Events
Berkeley IEOR MS & PhD Info Session (Virtual Event)
Monday, September 25, 2023 | 4PM PST
Register: bit.ly/IEOR-InfoSession1
Berkeley IEOR MS/PhD Info Session: Faculty Research Talks (Virtual Event)
Monday, October 2, 2023 | 3PM PST
Register: bit.ly/IEOR-InfoSession2
Berkeley IEOR MS & PhD Current Student Panel (In-Person Event)
Tuesday, October 10, 2023 | 4-5 PM PST
RM 103, Mudd Hall (1798 Scenic Ave, Berkeley, CA 94709)
Register: bit.ly/IEOR-InfoSession3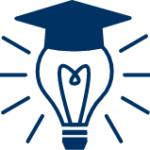 Join Innovative Researchers
As a PhD student in IEOR at Berkeley, you work with faculty that are leading experts in their field and become part of a determined cohort of researchers shaping a sustainable, safe, and inclusive future for our world.
With a PhD in IEOR from Berkeley, you are well poised for successful careers in academia, serving as researchers and professors in various technical departments at some of the finest universities across the world.
As a Berkeley IEOR PhD student, you gain theoretical and computational expertise to become an ideal candidate for innovative firms in domains like finance, healthcare, energy, services, and many more.