The Master of Engineering program in Industrial Engineering & Operations Research is a one year full-time program that combines business-oriented coursework with applications-focused industrial engineering and operations research courses emphasizing Optimization Analytics, Risk Modeling, Simulation, and Data Analysis. Machine Learning and Data Science are exciting new topics that combine results from stochastics and optimization to provide a growing range of products and services. It is intended to prepare students for professional practice, explicitly developing skills in managing complex projects and directing financial and operational matters.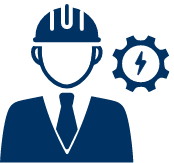 Become an Engineering Leader
Expand your effectiveness as an engineer by gaining valuable leadership skills. All students in the program take core leadership courses in areas such as marketing, finance, law, analysis, and project management to develop a broader skill set that equips them for the next step in their careers.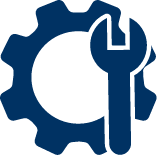 Develop your technical expertise
Along with leadership development, students are required to take IEOR 240 (Optimization Analytics) and IEOR 241 (Risk Modeling, Simulation, and Data Analysis), and two additional IEOR electives in areas such as data science, financial engineering, supply chain management, operations research, and decision analytics.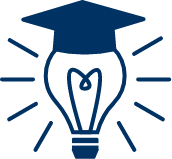 Hands-on capstone experience
Set in the heart of the Bay Area, the worldwide epicenter for engineering innovation, Master of Engineering students at UC Berkeley form interdisciplinary teams, partner with industry, and benefit from the expertise of industry leaders and faculty to apply their learning by creating real projects.
UPDATE as of August 2020: Due to Covid 19 testing difficulties, the GRE is not required for Fall 2021 admits. However, you are welcome to include the exam in your portfolio.
For more information requirements, fees, and about the program, read the Fung Institute FAQs and review the MEng Student Portal.
MS/PhD Deadlines for Fall 2021:
Application opens September 15, 2020
Online application: December 15, 2020, 8:59 p.m. PST
Official GRE and TOEFL (if applicable) scores: (received by) December 15, 2020, 8:59 p.m. PST
3 letters of recommendation: December 15, 2020, 8:59 p.m. PST
MEng Deadlines for Fall 2021:
January 6, 2021 by 8:59pm PT
Application link: http://grad.berkeley.edu/admissions/apply/
The IEOR Department does not offer Spring admissions.
The entire application process is electronic. Please do not mail any documents to the IEOR Department.
Additional admission information for the FinTech program
72% Undergrad Engineering Majors
29% Undergrad Industrial Engineering and Operations Research Majors
28% Undergrad Finance, Math, Econ, Stats and Related Majors
Capstone Project Profiles
[Arris Composites] Optimizing the Design and Manufacturing of Aligned Carbon Fiber
Every year, teams of UC Berkeley M.Eng students work together to engineer solutions to fill industry, market or societal needs. This year the Eco-solar team, Mechanical Engineering students Haixu Yim, Keyo Wang, David Zhang, Pol Molinas, and Industrial Engineering and Operations Research student Shikhar Verma, plan to disrupt the solar energy market with their new solar…
M.Eng alumnus Han Jin, founder and CEO of Lucid VR was recently featured in Inc. '30 under 30′ list. Lucid VR's first product is the $499 LucidCam, a virtual reality camera that lets users capture the world in 3D. "It is among the first virtual reality cameras geared toward the average consumer," said Jin. The…
IEOR Professor Lee Fleming and his collaborators — including alumnus Jason Boada (MEng '15) — were recently featured in the journal Science for their research on crowdfunding. The research shows that when a region of the U.S. has successful crowdfunding campaigns (e.g. on Kickstarter), it tends to be followed by an increase in venture capital in that particular region. This is…
What's it like to be a master of engineering student?
Get an inside perspective of the life of a master of engineering student at the University of California, Berkeley with this "Day in the Life" video with MEng student Kaan Ardic.
Frequently Asked Questions