Welcome UC Berkeley IEOR incoming class for the Fall 2021 PhD program
Congratulations on being accepted to the University of California, Berkeley Department of Industrial Engineering & Operations Research! Being admitted to Cal means that you have already persisted through many challenges and excelled in many ways.
It's truly an exciting time to join the IEOR department. Since its establishment in 1966, our department has been at the forefront of IE/OR research and education and has some of the most successful alumni in the world, some of which you will find on this page. Our alumni go on to exciting, fulfilling and diverse careers in both academia and industry. Imagine an academic career where you are a professor leading a large research program at a top university making new discoveries that can benefit generations to come. Or think of working in industry at a large technology company analyzing pricing data, or helping a warehouse automate their entire shipping process using the latest optimization and machine learning algorithms and technology.
Located in San Francisco Bay Area, California's hub for innovation and entrepreneurship, UC Berkeley's IEOR department is uniquely positioned to advance the technologies transforming and fueling the economy and prepare its students for exciting career opportunities. As collecting and processing large amounts of data become easier, the demand for data-driven, automated decision-making is rapidly rising across industries ranging from e-commerce to healthcare, from transportation to energy. Businesses and governments seek to harness data as a way to respond faster to changes in demand and supply, to better manage cost and risk, and to improve efficiency of their operations through data-driven analytics. With their expertise in optimization, stochastics, and data analytics, IEOR faculty and students craft innovative solutions for business and industry systems, including healthcare, supply chains, energy, finance and risk management.
Please do not hesitate to reach out to me or the IEOR staff should you have any questions about the program. On the upcoming visit day, we will highlight the myriad opportunities at Berkeley in research and in the Berkeley and Bay Area community. We hope you will accept your admission to Cal, and we look forward to seeing you in the Fall!
Go Bears!
Alper Atamturk
Professor and IEOR Department Chair
IEOR students are the premier experts in getting anything from one place to another in the most efficient and optimal manner.
Stochastics & Data Science
IEOR students learn the latest statistics, artificial intelligence and machine learning algorithms to help companies make better  decisions.
Optimization & Algorithms

IEOR students can find the most elegant way to make any system more efficient, saving companies millions of dollars, time and other resources.
Learn more about the IEOR M.S. and Ph.D. programs in this webinar with IEOR Professor Alper Atamturk.
Professor
"We are in an exciting era in optimization research where a series of mathematical discoveries and algorithmic innovations, coupled with the advances in computer technology, make it possible to offer solutions to problems in a variety of areas, ranging from fleet logistics to electronic financial exchanges, from power systems design to genetics with massive data sets."
Professor
"I like to take two approaches to finding the 'best method' for solving a problem. One tries to devise an efficient algorithm for the problem, and the other tries to establish limits on the efficiency of the algorithm."
Associate Professor
"My research focuses on designing new statistical and optimization methods that utilize big data in order to generate empirical models of human-behavior within complex systems, which can then be used for better understanding, optimization, configuration, and design of these systems."
Professor
"My research involves the design, planning and control of manufacturing and distribution systems, and the interface between these decisions and those related to marketing, quality, and other areas. I am interested in modeling these problems, devising solution procedures using quantitative techniques, and deriving managerial insights from the analysis."
Assistant Professor,
Department of Industrial & Systems Engineering, Viterbi School of Engineering, University of Southern California
| Date | Time | Event |
| --- | --- | --- |
| March 5 | 12:00 - 1:30 PM | Diversity @ Cal |
| March 8 | 12:00 - 1:00 PM | Undocumented @ Cal |
| March 8 | 2:00 - 3:00 PM | Choosing a Graduate Program |
| March 9 | 12:00 - 1:00 PM | The Minoritized Graduate Student Experience @ Cal |
| March 10 | 12:00 - 1:00 PM | Native @ Cal |
| March 11 | 2:00 - 3:00 PM | Diversity in STEM @ Cal |
| March 12 | 12:00 - 1:30 PM | Meet our Faculty of Color |
| March 15 | 3:00 - 4:00 PM | FGLI @ Cal |
| March 15 | 12:00 - 1:00 PM | Understanding Funding @ Cal: Masters/Professional Edition |
| March 15 | 12:00 - 1:30 PM | Understanding Funding @ Cal: Doctoral Edition |
| March 15 | 12:00 - 1:30 PM | Community Connections: Activism and Engagement in the Bay Area |
150 Years of Women Profiles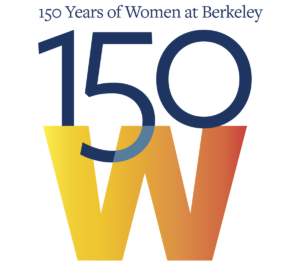 Class of 1900
Psychology and Industrial Organization
Graduating in 1900, and being the first female to speak at Cal graduation, she studied time, motion and fatigue to create ergonomic machinery for use in the household, in retail spaces and by factory workers. Joining Purdue University as the first female engineering faculty member, Lillian continued to offer services as a consultant during crucial stages of American history.
Class of 1986
Ph.D. Industrial Engineering & Operations Research
A professor, and department chair from 2008-2011, Rhonda Righter is a renowned academic.Rhonda serves as an assistant editor for the Journal of Scheduling, and the INFORMS Service Science Journal and has also been the founding chair of the Applied Probability Society at INFORMS. At Berkeley IEOR, not only has she carved an identity as a much-adored professor among students, but has also practiced her research interests in the general area of stochastic modeling and optimization, especially as applied to service, manufacturing, telecommunications, and grid computing systems.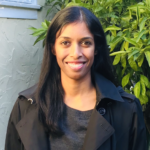 Class of 2010
Ph.D. Operations Research
An associate professor in operations research at the Naval Postgraduate School, Dashi focuses on developing the methodology for analyzing data from experimental or simulation results and her areas of interest include finding optimal stopping rules to determine sample sizes, time series modeling, and uncertainty quantification. While being at the Naval Postgraduate School, Dashi has worked on the areas of healthcare and military applications and plans to move into the energy industry.
Class of 1986
BS Industrial Engineering & Operations Research
CEO and Founder of Blaze Mobile, a 10-year-old Berkeley company developing mobile commerce, health care, banking, and advertising solutions. She has successfully raised millions of dollars in private financing for Blaze and has nearly fifty patents pending. Michelle has always had an innovative spirit — she sent a company her first product sketch when she was just 10 years old — and brought her entrepreneurial mindset to large companies before launching her own successful startup.
Meet your graduate advisor, Heather Iwata
Email her about any questions you have at hiwata@berkeley.edu.
Student Life and Opportunities
Berkeley, Bay Area, and Beyond