IEOR Corporate Affiliates Program
Students studying industrial engineering & operations research are systems-level thinkers and experts in improving processes and applying mathematical approaches to solving business problems. IEOR students have exceptional technical and social skills, which prepares them to make an outsized impact on whichever company they choose to join. Specifically, IEOR students are experienced with data science and analytics, machine learning and artificial intelligence, operations research, supply chain management, manufacturing, software development and many other related fields. Our students can be found in nearly every industry including banking, consulting, finance, startups, and many others.
Major: Undergraduate IEOR IEOR: What are your post-graduation plans (Grad school, industry, travel, etc.)? Smita Balaji: Industry Consulting IEOR: What is your favorite IEOR class and why? Smita Balaji: IEOR 142…
The IEOR Corporate Affiliates Program helps companies connect with students in the Department of Industrial Engineering & Operations Research at the University of California, Berkeley. The Department is comprised of nearly 400 undergraduate and graduate students studying studying the latest mathematical approaches and methods for helping businesses be more efficient, innovate and solve big problems.
The Program helps companies gain access to campus, hold custom recruitment events, interview students, and collaborate with department students, faculty, and staff.
Recruit
Custom Information sessions

Available on-campus spaces spaces for interviews and tabling

recruit the best and brightest students for your company

access to up-to-date student resume/CV book

help with organizing on-campus recruitment events

exclusive promotion of your positions through IEOR email lists, newsletter, and website

IEOR staff, faculty, and student support
Collaborate
Collaborate with M.Eng and Ph.D. students on projects

Meet with current students and faculty
The IEOR Corporate Affiliates Program gives companies the opportunity to recruit top talent, form strategic alliances with the IEOR department, support college-wide events and programs, champion diversity initiatives and support philanthropic initiatives across the college.
Support with organizing on-campus recruitment events
CV book of student resumes
Access to space on campus to hold interviews
Priority promotion of job opportunities
Partner acknowledgment in IEOR jobs newsletter
IEOR partners have access to a student CV book, which is produced 3 times per year, Fall, Spring, and Summer. Partners receive exclusive first access to student CVs to assist them in finding the best candidates for their positions.
The CV Books are benefits for IEOR partners. Please email Keith McAleer at kmcaleer@berkeley.edu for more information about how you can become a Corporate affililate and visit our Corporate Affiliates Program page to see benefits.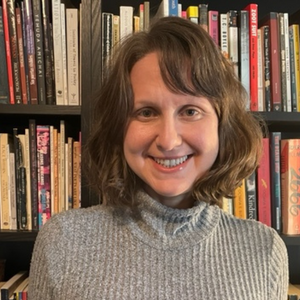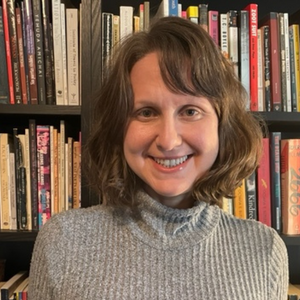 Goldie Negelev
gnegelev1@berkeley.edu
Goldie oversees corporate relations for the Department of Industrial Engineering and Operations Research.