Prof. Leachman To Be Keynote Speaker At MASM Conference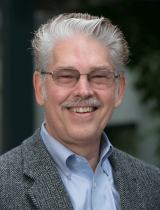 Prof. Robert C. Leachman will be the keynote speaker at the Modeling and Analysis of Semiconductor Manufacturing (MASM) Conference in Arlington, Virginia, Dec. 12-14, 2016. His presentation is entitled "The Engineering of Speed and Delivery." Prof. Leachman has authored over 50 scientific articles with focus in the semiconductor industry, and has worked extensively with semiconductor companies. He won the 1995 Franz Edelman Award Competition sponsored INFORMS, for work to design and implement automated production planning systems. He was runner-up in 2001 Franz Edelman Award Competition, for work on automated floor scheduling and cycle time management.
MASM is an adjunct conference to the Winter Simulation Conference. More information about the conference can be found at http://meetings2.informs.org/wordpress/wintersim2016/keynotes/.