Our PhD and master of science programs will prepare you with the latest theory, computational tools, and research methods for a career of discovery in academia or industry. You will learn to innovate in a wide range of domains such as artificial intelligence, high-tech, healthcare, energy, finance, consulting, data science, management, robotics, logistics, human factors.
2020-2021 Information Session Video
Interested in learning more about the University of California, Berkeley PhD program in Industrial Engineering & Operations Research? At this information session, Professor Alper Atamturk, IEOR faculty and MS & PhD students give a brief overview of the program, its curriculum, and the diverse career possibilities within the field.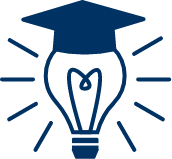 Join Innovative Researchers
As a PhD student in IEOR at Berkeley, you work with faculty that are leading experts in their field and become part of a determined cohort of researchers shaping a sustainable, safe, and inclusive future for our world.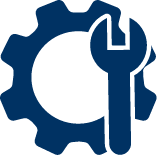 With a PhD in IEOR from Berkeley, you are well poised for successful careers in academia, serving as researchers and professors in various technical departments at some of the finest universities across the world.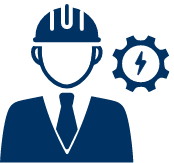 As a Berkeley IEOR PhD student, you gain theoretical and computational expertise to become an ideal candidate for innovative firms in domains like finance, healthcare, energy, services, and many more.
Application deadline for fall 2021 PhD program: December 15, 2020
UPDATE as of August 2020: Due to Covid 19 testing difficulties, the GRE is not required for Fall 2021 admits. However, you are welcome to include the exam in your portfolio.
For more information requirements, fees, and about the program, read the Graduate Student Handbook.
MS/PhD Deadlines for Fall 2021:
Application opens September 15, 2020
Online application: December 15, 2020, 8:59 p.m. PST
Official GRE and TOEFL (if applicable) scores: (received by) December 15, 2020, 8:59 p.m. PST
3 letters of recommendation: December 15, 2020, 8:59 p.m. PST
MEng Deadlines for Fall 2021:
January 6, 2021
Application link: http://grad.berkeley.edu/admissions/apply/
The IEOR Department does not offer Spring admissions.
The entire application process is electronic. Please do not mail any documents to the IEOR Department.
Assistant Professor at Baruch College, City University of New York Shan Li Class of 2010 IEOR Ph.D. What are you currently working on? After graduating from Cal in 2010, I started off working for Amazon as an operations research scientist in Seattle, to drive the performance improvement of Amazon's giant supply chain network. I also…
IEOR Undergraduate Jonathan Bodine (Class of '21) and Professor Dorit Hochbaum won the Best Student Paper Award at the 12th International Conference on Knowledge Discovery and Information Retrieval (KDIR 2020). The award winning work authored by Bodine and Hochbaum was titled The Max-Cut Decision Tree: Improving on the Accuracy and…
Frequently Asked Questions
During my application process...
After I submit an application...