Our PhD and master of science programs will prepare you with the latest theory, computational tools, and research methods for a career of discovery in academia or industry. You will learn to innovate in a wide range of domains such as artificial intelligence, high-tech, healthcare, energy, finance, consulting, data science, management, robotics, logistics, human factors.
2020-2021 Information Session Video
Interested in learning more about the University of California, Berkeley PhD program in Industrial Engineering & Operations Research? At this information session, Professor Alper Atamturk, IEOR faculty and MS & PhD students give a brief overview of the program, its curriculum, and the diverse career possibilities within the field.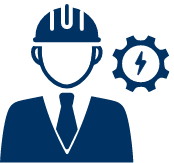 Expand Technical Expertise
The Master of Science program will prepare students with the latest theory, computational tools, and research methods through advanced courses in optimization, modeling, simulation, decision analytics, and service operations.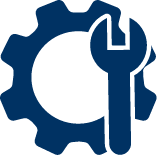 Explore Industry Applications
Through the Master of Science coursework, students innovate in a wide range of domains including artificial intelligence, healthcare, energy, finance, consulting, robotics, logistics, human factors, and management.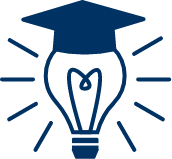 Master of Science graduates have broader skill sets and deeper theoretical understanding than undergraduates, leading to interesting careers that entail more responsibility and offer notably higher compensation on average. 
UPDATE as of August 2020: Due to Covid 19 testing difficulties, the GRE is not required for Fall 2021 admits. However, you are welcome to include the exam in your portfolio.
For more information requirements, fees, and about the program, read the Graduate Student Handbook.
MS/PhD Deadlines for Fall 2021:
Application opens September 15, 2020
Online application: December 15, 2020, 8:59 p.m. PST
Official GRE and TOEFL (if applicable) scores: (received by) December 15, 2020, 8:59 p.m. PST
3 letters of recommendation: December 15, 2020, 8:59 p.m. PST
MEng Deadlines for Fall 2021:
January 6, 2021
Application link: http://grad.berkeley.edu/admissions/apply/
The IEOR Department does not offer Spring admissions.
The entire application process is electronic. Please do not mail any documents to the IEOR Department.
Associate Professor of Management Science and Engineering, Stanford University
Gordon Rios Class of 2002 IEOR M.Eng. Principal Scientist at Pandora Media What was your first job ever? Math tutor, MESA (http://mesa.ucop.edu), at Albany High School. What did you do after graduation? After graduating from IEOR I returned to full time work at Inktomi Corp. (one of the early search engine companies) which was founded…
BS ('15), MS ('16) Senior Quantitative Analyst, Trulia What did you do after graduating Cal? I continued into the 5 year IEOR Masters program after my undergrad after which I began as a Quantitative Analyst at Trulia. I did sneak in a trip to New Zealand, Thailand, and Cambodia right after graduation! What is the…
Every year, teams of UC Berkeley M.Eng students work together to engineer solutions to fill industry, market or societal needs. This year the Eco-solar team, Mechanical Engineering students Haixu Yim, Keyo Wang, David Zhang, Pol Molinas, and Industrial Engineering and Operations Research student Shikhar Verma, plan to disrupt the solar energy market with their new solar…
M.Eng alumnus Han Jin, founder and CEO of Lucid VR was recently featured in Inc. '30 under 30′ list. Lucid VR's first product is the $499 LucidCam, a virtual reality camera that lets users capture the world in 3D. "It is among the first virtual reality cameras geared toward the average consumer," said Jin. The…
IEOR Professor Lee Fleming and his collaborators — including alumnus Jason Boada (MEng '15) — were recently featured in the journal Science for their research on crowdfunding. The research shows that when a region of the U.S. has successful crowdfunding campaigns (e.g. on Kickstarter), it tends to be followed by an increase in venture capital in that particular region. This is…
Frequently Asked Questions
During my application process...
After I submit an application...