Our PhD and master of science programs will prepare you with the latest theory, computational tools, and research methods for a career of discovery in academia or industry. You will learn to innovate in a wide range of domains such as artificial intelligence, high-tech, healthcare, energy, finance, consulting, data science, management, robotics, logistics, human factors.
2020-2021 Information Session Video
Interested in learning more about the University of California, Berkeley PhD program in Industrial Engineering & Operations Research? At this information session, Professor Alper Atamturk, IEOR faculty and MS & PhD students give a brief overview of the program, its curriculum, and the diverse career possibilities within the field.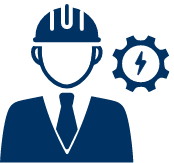 Expand Technical Expertise
The Master of Science program will prepare students with the latest theory, computational tools, and research methods through advanced courses in optimization, modeling, simulation, decision analytics, and service operations.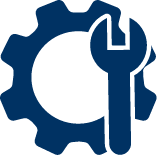 Explore Industry Applications
Through the Master of Science coursework, students innovate in a wide range of domains including artificial intelligence, healthcare, energy, finance, consulting, robotics, logistics, human factors, and management.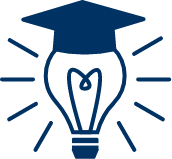 Master of Science graduates have broader skill sets and deeper theoretical understanding than undergraduates, leading to interesting careers that entail more responsibility and offer notably higher compensation on average. 
UPDATE as of August 2020: Due to Covid 19 testing difficulties, the GRE is not required for Fall 2021 admits. However, you are welcome to include the exam in your portfolio.
For more information requirements, fees, and about the program, read the Graduate Student Handbook.
MS/PhD Deadlines for Fall 2021:
Application opens September 15, 2020
Online application: December 15, 2020, 8:59 p.m. PST
Official GRE and TOEFL (if applicable) scores: (received by) December 15, 2020, 8:59 p.m. PST
3 letters of recommendation: December 15, 2020, 8:59 p.m. PST
MEng Deadlines for Fall 2021:
January 6, 2021
Application link: http://grad.berkeley.edu/admissions/apply/
The IEOR Department does not offer Spring admissions.
The entire application process is electronic. Please do not mail any documents to the IEOR Department.
Nirmal Govind Class of 1999 IEOR M.S. Director of Streaming Science & Algorithms at Netflix What did you do after graduation? After graduation, I worked on the Competitive Semiconductor Manufacturing program at Berkeley, did a part-time stint at IBM's semiconductor manufacturing facility (fab) in New York while finishing up my PhD at Penn State, then…
David Choi Class of 2010 IEOR B.S. 1989 & M.S. 1990 Professor and Director of Entrepreneurship Center Loyola Marymount University What did you do after graduating from Cal? I first worked for an Operations Research consulting firm called Decision Focus. Then, after my Ph.D. in Management from UCLA, I worked for The Boston Consulting Group.…
What is the most challenging part of your job? There was a time when my technical knowledge was the most important skill I brought to a job. Now it's more project management and managing professional relationships. This is especially important when attempting to lead changes in organizational culture. What was the most important thing you…
Berkeley IEOR is excited to announce that the Fall 2021 application cycle for all Graduate programs is now open. Due to testing restrictions related to COVID 19, applications for the Fall 2021 cycle do not require submission of GRE scores. Listed below is the application information about individual programs: Applicants interested in the Master of…
Frequently Asked Questions
During my application process...
After I submit an application...